Late last year mobile internet browsing has exceeded desktop, does that mean I need an app?
Short answer: not necessarily.
First of all check your analytics, it might be that your target audience prefers desktop after all. Make sure you understand your customers, are they tech savvy? Are they regular app users or surfers of the web? What are their preference and what other services do they use? Where are they located? If you actually look at the analytics provided by StatCounter you will realise that in the UK mobile usage has decreased. You can find useful analytics about your audience preference on tools like Google Analytics and social media analytics such as Facebook, Twitter and Instagram. If you are just starting out, check out my post about Market Research.
There are multiple ways to go mobile:
Make sure your site is responsive
The most obvious one is to make sure that your site is responsive. If it's not you are in serious trouble, nowadays every site should be mobile and it should just be common sense – keep up with it. For most sites, being responsive might be enough.
Want to take a step further? Create a complete mobile experience. Have you ever seen a website that when on mobile looks exactly like an app…but it's a website.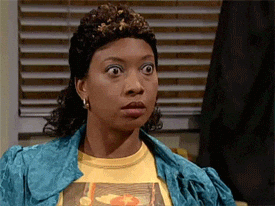 Well it's not rocket science. You can design a whole mobile experience just building on top of your site.
Create an app
Third option, and possibly the most complex one is to create an app. For some companies and brands this is absolutely essential. Look at Spotify, no one would listen to music on a mobile browser.
Now there are two types of apps: native and hybrid.
Natives apps, depending on what you are building, can be faster and have a better user experience. The downside is that to appeal to all customers you will have to build an iOS and an Android app separately. As an example of a native app you can check out Choosic.
A little update since I wrote this article! You can now also use React Native, which lets you build native apps with JavaScript and React. This is not a hybrid app, it's a native app. Although it is not programmed in Objective-C or Swift the outcome is no different from it. This is probably now the best way forward and is used by companies such as Facebook and Airbnb.
Hybrid apps are a lot more cost effective as they can be used by both Android and iOS users. If you need to bring out an update it means you only have to update one app instead of two. The downside of hybrid apps is that in certain occasions can deliver a worse user experience. However, in the past couple of years a lot of frameworks came out which solidified the build of hybrid apps such as Ionic. We are currently working on the hybrid app Relax, so keep your eyes peeled for that!
What now?
Are you looking to optimise your site or thinking of building an app? Let's have a chat!